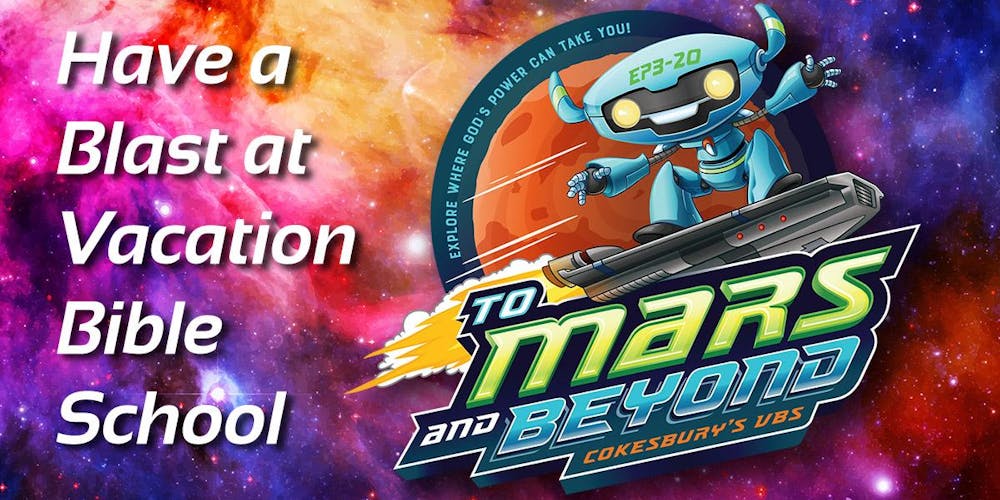 This year's VBS is To Mars and Beyond. We have two events this year.
The first VBS event is for Young Adults from 6th grade thru 12th grade on July 19th from 5:00 PM - 8:30 PM and July 10th from 10:00 AM - 4:00 PM. Dinner and Lunch will be provided.
The second and main VBS event is for kids Pre-K thru 5th grade as well as adults. It starts on July 22nd and goes to July 26th from 6:00 PM - 8:30 PM. Dinner is provided at 5:15 PM each night.
Registration ends July 15th 2019
All Volunteers must register. If you have any questions call the church office at (570) 342-8263.